"Where over moon-mad shadows whirled,
The star-tanned mists dim swathe the sky
In phantasy to dream and die –
A wild sweet wedding of the world." W. E. B. Du Bois, In God's Gardens, 1912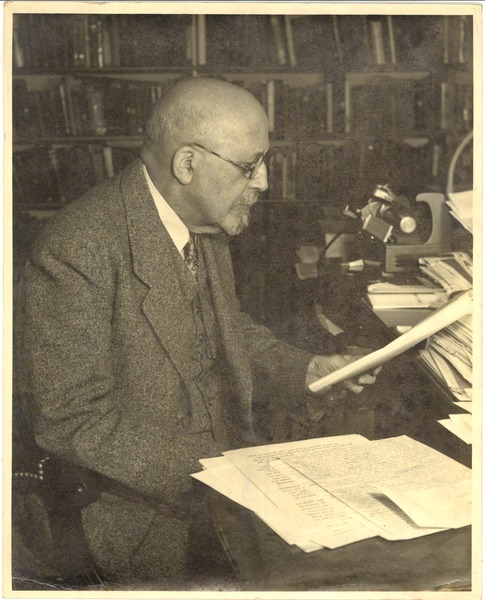 To celebrate National Poetry Month, we are inviting UMass Amherst students to submit a poem about, inspired by, or in the spirit of Du Bois to our first ever Du Bois Poetry Competition! W. E. B. Du Bois was a brilliant poet in his own right, and the Du Bois Papers, housed on the 25th floor of the library, are full of poems he wrote throughout his long life.
Students are invited to submit a poem of a maximum length of 500 words to the Du Bois Center by May 1, 2021. The best poets will win Du Bois Center merchandise and have their poems published (with their consent) on the Du Bois Center's website. All poems should be sent to the Assistant Director of the Du Bois Center, Adam Holmes (holmes@umass.edu).
Poems can be on any subject that relates to the legacy of W. E. B. Du Bois, events during his lifetime, the causes for which he fought, or people with whom he was associated. We always encourage people to apply the work of Du Bois to issues of our own time surrounding racism, class, socio-economic inequality, imperialism, colonialism, and democracy.
For inspiration, why not check out some poems by Du Bois from the archives?