Breakfast with Du Bois – Each Monday at 09:30am the Du Bois Center hosts an informal gathering that is open to students, faculty, and community members alike. Each week we read a different piece by our about Du Bois together and discuss it over coffee, muffins and bagels. The breakfasts are free to attend and no prior knowledge is presumed or required.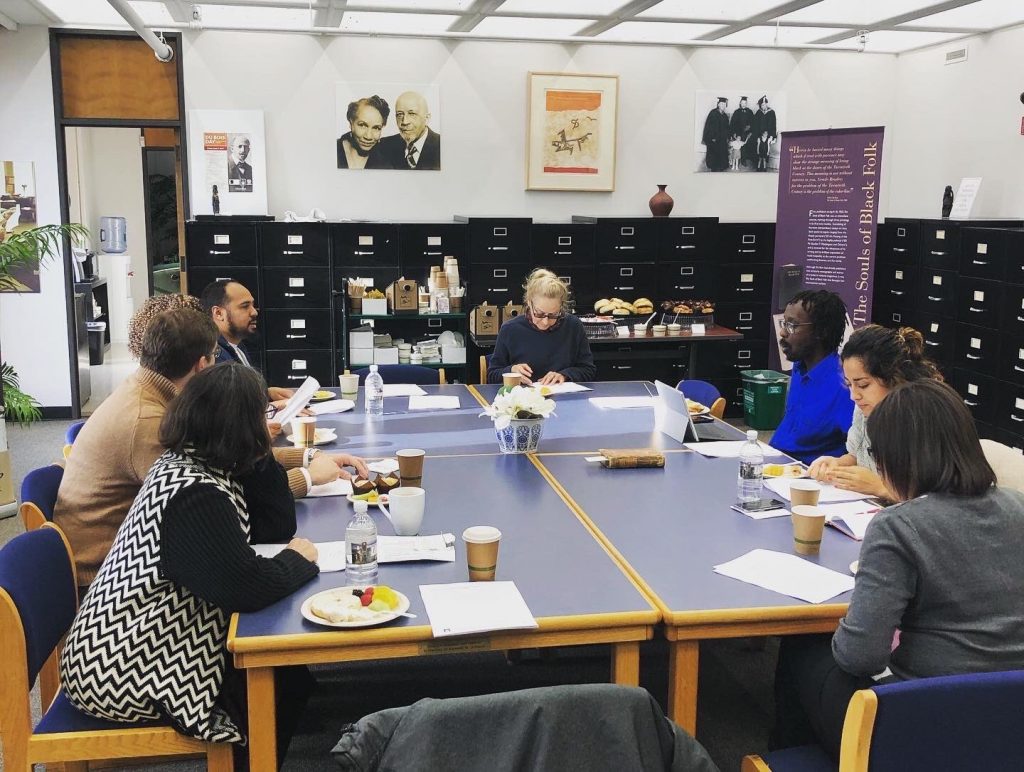 Scholar Talks – We regularly host lectures by visiting scholars and faculty at UMass. These scholars have often participated in our fellowship program (link). Unless otherwise stated, these lectures are open to all and free to attend.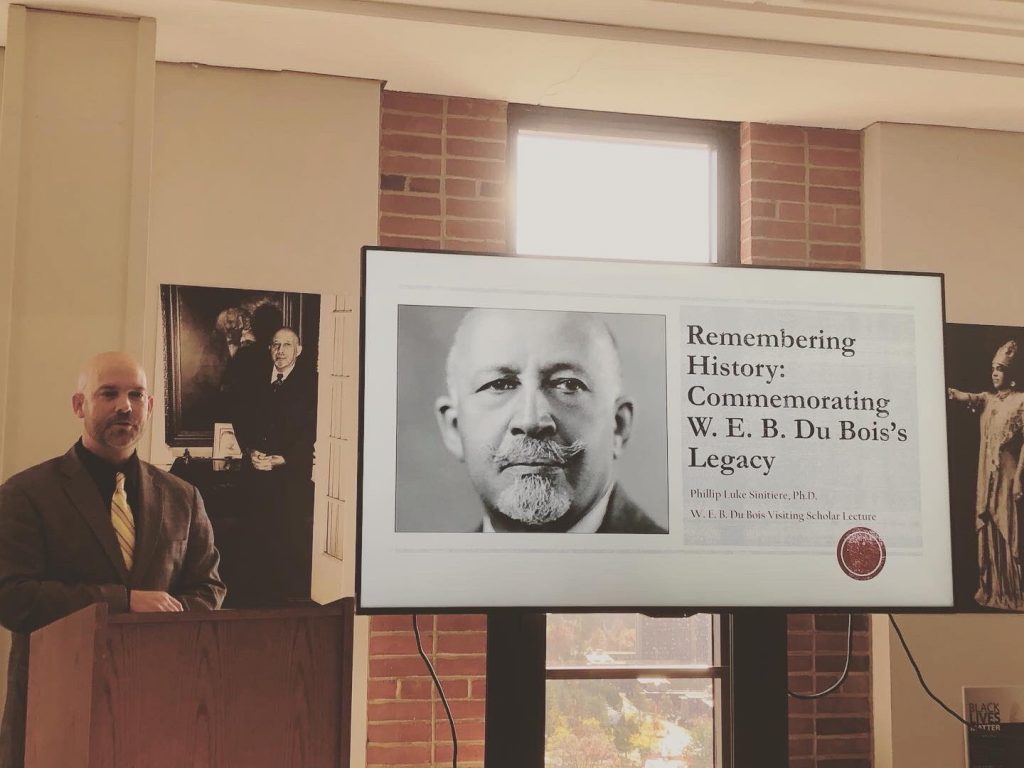 Symposium – The Du Bois Center hosts several panel discussions and symposium throughout the year, often in collaboration with our on-campus partners (link). Keep an eye on our social media and events calendar for details of upcoming symposium.