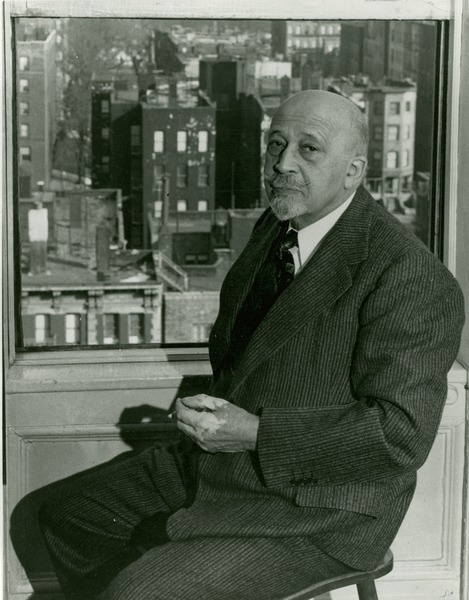 Poetry, you know, is infinite labor.

W. E. B. Du Bois, 1952 correspondence
From Great Barrington to Ghana, Du Bois penned poems that spoke of his own experience, the time he was living in, and injustices at home and abroad. He also supported younger writers and poets, including Jessie Redmon Fauset and Langston Hughes.

30 Poems from the W. E. B. Du Bois Papers
To celebrate National Poetry Month, we compiled 30 poems from the Du Bois Papers in collaboration with the Special Collections and University Archives. The featured poems include many written by Du Bois himself, both published and unpublished, as well as several poems penned by others and published with Du Bois's support. Each of these is available to view digitally online, and the originals can be found in the Du Bois Library.

Reflections from our Community of Scholars
To accompany the featured poems, we asked our scholarly community to reflect on Du Bois the poet. Included below are reflections by scholars Phillip Luke Sinitiere, Sandra Staton-Taiwo, and Eliza Araújo.
This is a day when most people will not read poetry, which explains a good deal concerning our situation.

W. E. B. Du Bois, 1952 correspondence