Follow us on Twitter, Facebook and Instagram to stay up to date on upcoming events at the Du Bois Center. You can also email our Program Manager, Adam Holmes to be added to our mailing list.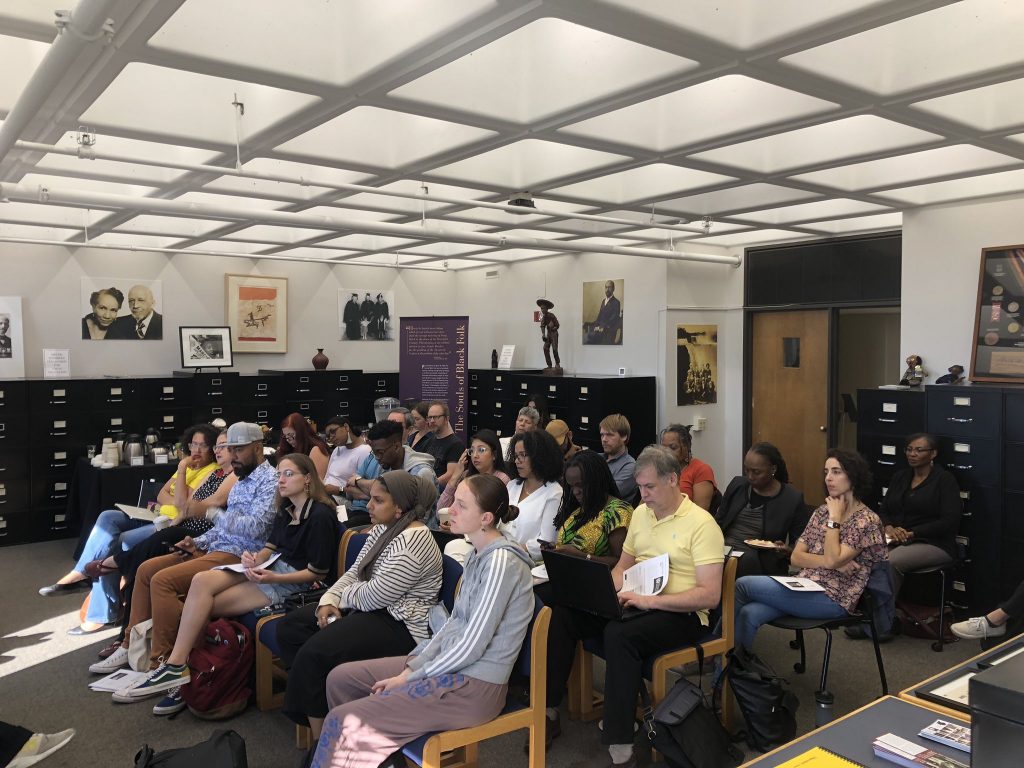 Please note that the W. E. B. Du Bois Center is taking all possible precautions in light of the unfolding public health crisis that is the spread of COVID-19. We have cancelled all public events scheduled for the spring semester, which includes our weekly Breakfasts with Du Bois. We will be making more digital resources available through the website in the coming months and are continuing to work on new programming for when UMass Amherst reopens. In the meantime, if you have any questions about how the Du Bois Center is responding to the COVID-19 outbreak, please do not hesitate to get in touch via email.
We continue to strive towards our mission to support scholarship, engage new audiences, and apply the teachings of Du Bois to the problems of our own time, even if we cannot do so in person.
Types of Events
Breakfast with Du Bois – Each Monday at 09:30 a.m. the Du Bois Center hosts an informal gathering that is open to students, faculty, and community members alike. Each week we read a different piece by our about Du Bois together and discuss it over coffee, muffins and bagels. The breakfasts are free to attend and no prior knowledge is presumed or required. These gatherings are an excellent way to engage with the community around the Center, learn more about the work of Du Bois, and apply his scholarship and writings to our own time. Please Note: Due to the ongoing COVID-19 crisis, the Breakfasts with Du Bois are currently running on Zoom. To join the mailing list or get more information, please email our program manager, Adam Holmes (holmes@umass.edu).
Scholar Talks – We regularly host lectures by visiting scholars and faculty at UMass. These scholars have often participated in our fellowship program. Unless otherwise stated, these lectures are open to all and free to attend.
Symposia – The Du Bois Center hosts several panel discussions and symposia throughout the year, often in collaboration with our on-campus partners. Keep an eye on our social media and events calendar for details of upcoming symposia.