The W. E. B. Du Bois Center runs events on a weekly basis throughout the year. To stay up to date and to receive a weekly email with information on the goings on at the Center, join our mailing list. The various types of events and programs are described in detail below. To learn more about any of these events or to book a visit, please contact the Assistant Director (holmes@umass.edu)
Free Public Events and Programs
Lectures by postdoctoral fellows, visiting scholars, affiliated faculty and Du Bois Center staff: Once a year we host the Annual Du Bois Lecture where leading scholars from a range of fields have been invited in the past to give a special talk on Du Bois.
Panel discussions on Du Bois and a related range of topics: These will often be comprised of a member of Du Bois Center staff and scholars from on and off campus. We frequently organize panels of our graduate student fellows.
Breakfast with Du Bois: At each session we read and discuss a different text by or about Du Bois. The sessions are facilitated by a member of the Center's staff and no prior knowledge of the text or Du Bois is required to take part. They take place both virtually (on Zoom) and in person in the Center itself.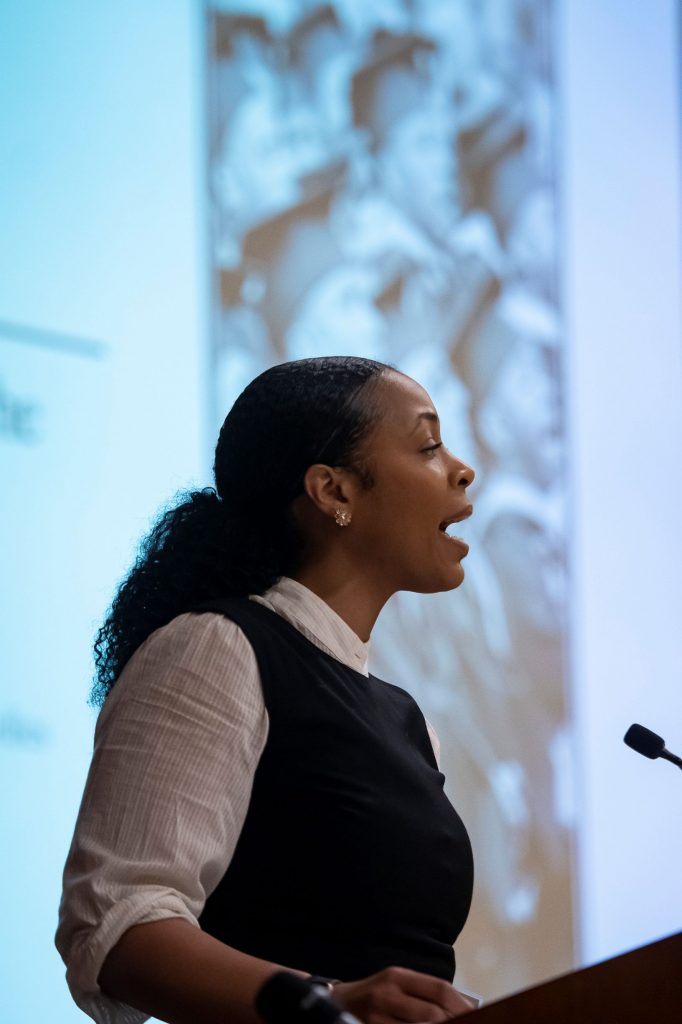 Private Events and Programs
Class visits: UMass faculty and teaching assistants are encouraged to bring their classes to the Du Bois Center where we can provide talks and workshops to meet the needs of your syllabus or just provide a space for the teaching of topics related to Du Bois.
School visits: We encourage educators from elementary, middle and high schools, as well as community colleges, to visit the Du Bois Center to learn about Du Bois's life and legacy and take part in archival workshops. These visits can be tailored to fit the needs of the class in question and always seek to give students a firm grounding in the life-history and achievements of Du Bois while also teaching them about the handling and analysis of primary sources in the archive.
Private tours: In return for a donation to the Du Bois Center we offer private tours of the Du Bois papers as well as a chance to meet with Du Bois scholars to discuss his work in depth.
Corporate events: In return for a philanthropic gift to the Du Bois Center we will deliver lectures, talks and workshops to organizations interested in learning about Du Bois and supporting the Center. These events can be in-person if the organization is based in Massachusetts.